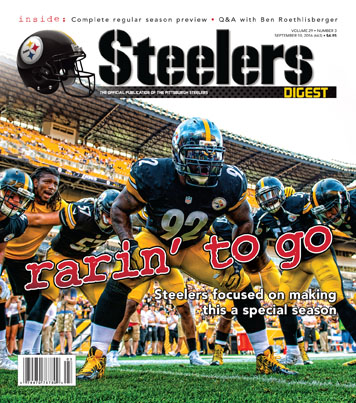 You may select a one, two, or three year subscription above. You may pay via PayPal, or you may pay by credit/debit card without a PayPal account by selecting the 2nd option at checkout.

Please note that all subscriptions are final.

Sign up for three years before May 1st, 2015, and you will be eligible to purchase two tickets to one of three 2015 home games. This offer is only available in the first year of your three-year subscription order. To order tickets, you must send an e-mail between April 28 and May 1 to

. At that time, you will be informed of which games are available and how to proceed with ordering them. Tickets are limited.
For any questions related specifically to your Steelers Digest subscription, please contact customer service at:


You may also fill out the form below to e-mail us.