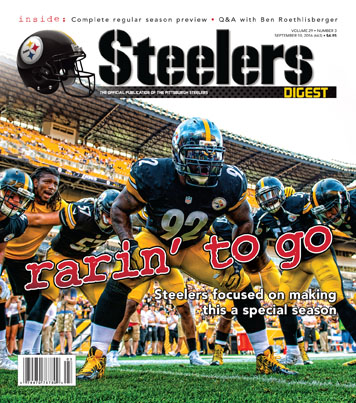 You may select a one, two, or three year subscription above. You may pay via PayPal, or you may pay by credit/debit card without a PayPal account by selecting the 2nd option at checkout.

Please note that all subscriptions are final.

Steelers Digest has no control over the timeliness in delivery of issues. Any delivery delays should be communicated to your local post master general. In most cases, delivery delays can only be corrected via upgrading to 1st class delivery. We would be glad to fairly pro-rate the cost of the 1st class delivery upgrade according to the length remaining on existing subscriptions.
For any questions related specifically to your Steelers Digest subscription, please contact customer service by filling out the form below. Please provide the mailing zip code that we currently have on file for you.